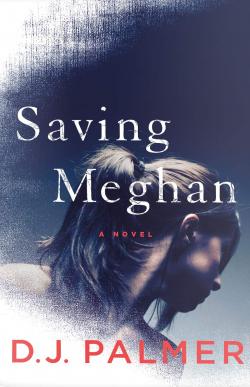 "Smart, chilling, and full of hairpin turns, Saving Meghan is highwire suspense of the first order." ―Lisa Unger, New York Times bestselling author of Under My Skin
Some would say Becky Gerard is a devoted mother and would do anything for her only child. Others, including her husband, Carl, claim she's obsessed with her daughter and fixated on finding a cure of the girl's mysterious health problems.
Fifteen-year-old Meghan has been in and out of hospitals with a plague of unexplained illnesses. But when the ailments take a sharp turn, clashing medical opinions begin to raise questions about the puzzling nature of the Meghan's illness. Doctors suspect Munchausen syndrome by proxy, a rare behavioral disorder where the primary caretaker seeks medical help for their child's health problems—conditions the adult has actually made up or caused. Is this what's going on? Or is there something even more sinister at hand?
As the Gerards grow more and more suspicious of each other and their medical team, Becky must race against time to prove her daughter has a deadly disease. But first she must confront her darkest fears and family secrets that threaten not only to upendher once-ordered life…but to destroy it.
Praise for Saving Meghan
"Page-turning...Palmer's take on a dark and fascinating topic will keep the reader wondering to the very end." ―Publishers Weekly (starred review)
"Mother doesn't always know best in this thrill ride of a novel...gripping and twisted." ―Karin Slaughter, bestselling author of The Good Daughter
"Plenty of twists...will keep you turning the pages as you guess...and guess again." ―Lisa Scottoline, New York Times bestselling author of After Anna
"An acute, sensitive portrayal of family love under extreme stress...[with] a touch of Hitchcock." ―William Landay, New York Times bestselling author of Defending Jacob
"Smart and taut...Moves at a lighting pace." ―Alafair Burke, New York Times bestselling author of The Wife
"DJ Palmer captivates readers with the fine line between a mother on a mission and a mother who's gone way too far...the stakes couldn't be higher in this pulse-pounding winner of a thriller."―Lisa Gardner, #1 New York Times bestselling author